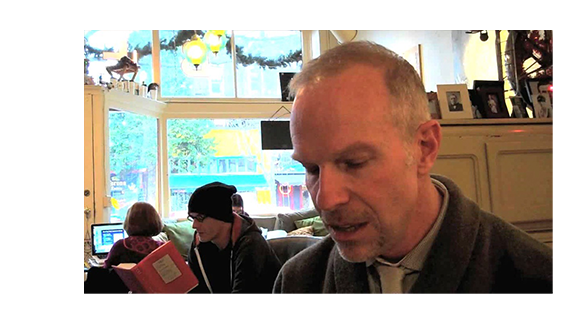 Chris Nealon, "George Oppen and The Future": The George Oppen Memorial Lecture
Saturday, December 11
Event Time
07:00 p.m. - 09:00 p.m.
Location
East Bay Media Center, 1939 Addison Street, Berkeley
Contact Email
poetry@sfsu.ed
Overview
Introduced by Brandon Brown
The George Oppen Memorial Lecture is supported by the Dorothy A. Fowler Trust.
Video live-streamed to our YouTube channel. Media captioning available there after the event.
We are delighted to host poet and scholar Chris Nealon to deliver the 36th annual George Oppen Memorial Lecture. Nealon's subject will be "George Oppen and the Future." Brandon Brown will introduce Nealon, with the event supported by the Dorothy A. Fowler Trust.
…Look around you now        and ask yourself
Which of these—
                The innovators, profit-makers, the ones behind high walls,
                                The ones who are planning for the great catastrophes—
                Or the ones with no ability to plan,
                Who live from hour to hour, year to year,
                                In whom terror waits to be uncurdled,
                Who live in the great wide world—
Which of these will be the victorious ones?
Nobody knows.
—Chris Nealon, from "The Victorious Ones"
Chris Nealon is a Professor of English at Johns Hopkins University. He is the author of The Shore (Wave Books, 2020) as well as two books of literary criticism, Foundlings: Lesbian and Gay Historical Emotion before Stonewall (Duke, 2001) and The Matter of Capital: Poetry and Crisis in The American Century (Harvard, 2011), as well as three earlier books of poetry: The Joyous Age (Black Square Editions, 2004), Plummet (Edge Books, 2009), and Heteronomy (Edge, 2014). He lives in Washington, DC.
Related event:
Chris Nealon and Stephanie Young, reading and in conversation
Recent Oppen Lectures:
Erica Hunt, The George Oppen Memorial Lecture: December 12, 2020
Tyrone Williams, The George Oppen Memorial Lecture: December 6, 2019
David Hobbs, The George Oppen Memorial Lecture: December 2, 2017
Frances Richard, The George Oppen Memorial Lecture: December 17, 2016
Roberto Tejada, The George Oppen Memorial Lecture: December 12, 2015
George Oppen at The Poetry Center:
Charles Reznikoff and George Oppen: February 19, 1963
George Oppen: February 21, 1968
George Oppen: October 29, 1969
Event contact: 
The Poetry Center
Event phone: 
Event sponsor: 
The Poetry Center
Tags
Upcoming Events
Saturday, September 23, 2023
Saturday, September 30, 2023
Thursday, October 05, 2023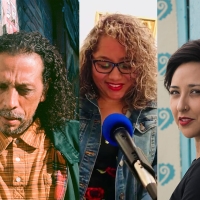 Thursday, October 05, 2023