Welcome to The Poetry Center
Mission Statement: The Poetry Center presents and documents the work of outstanding contemporary poets and writers, creating and preserving original new and historic audio and video recordings, while assuring public awareness of and access to live performances and archival resources. 
The Poetry Center organizes some 20–30 public readings, performances, and poetry-related talks each year, on the San Francisco State University campus and at other Bay Area venues, featuring poets and writers from across the literary spectrum. Our Reading Series is one of the longest consistently-running such programs in the country, with roots in the 1950s San Francisco Poetry Renaissance. New program videos alongside historic recordings from seven decades are being migrated to online access at Poetry Center Digital Archive.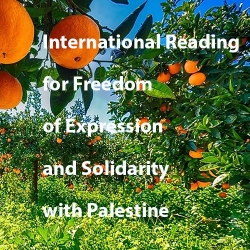 International Reading for Freedom of Expression and Solidarity with Palestine
The Poetry Center is collaborating with an international coalition of independent presses, artists and writers, and arts organizations planning this 24-hour online event for Saturday November 25, 2023. International Reading for Freedom of Expression and Solidarity with Palestine will feature many participants presenting in an array of languages. Tune in to the 24-hr livestream at the link below.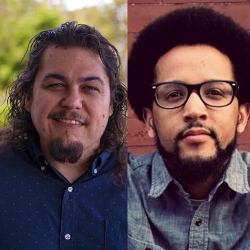 Anthony Cody and Chaun Webster at Howard Zinn Book Fair: Against Amnesia
The Poetry Center together with the Howard Zinn Book Fair welcomes Anthony Cody and Chaun Webster, arriving from Fresno and from Minneapolis, respectively. Two poet friends in correspondence read their work then talk with one another and their audience, for this late-morning opening session—part of an extraordinary day of artists and writers, organizers and activists, publishers and booksellers gathered at the call of the Bay Area-based Howard Zinn Book Fair collective under the heading "Against Amnesia." Join us!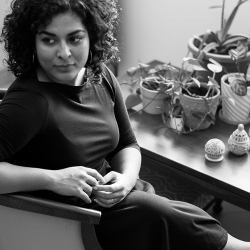 Undisciplining the Fields, Divya Victor reading and in conversation with Tonya M. Foster
The Poetry Center welcomes Divya Victor, for a special day-long pair of programs in downtown Berkeley at the East Bay Media Center. At 2:00 pm Victor will be reading from her poetry, then joining in conversation with Tonya M. Foster for this the third gathering under the rubric Undisciplining the Fields: Study, Performance, and (Re:)Creation, organized in collaboration between The Poetry Center and the George and Judy Marcus Endowed Chair in Poetry. More below on this first of two events.
Poetry Center Digital Archive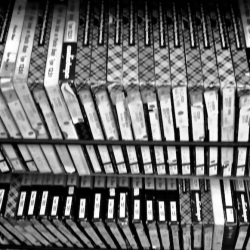 Poetry Center Digital Archive
The Poetry Center houses the American Poetry Archives, a historic collection of some 5,000 hours of original audio and video recordings documenting The Poetry Center Reading Series from 1954 to the present. Now available online:
Join our Events and Follow Us
Awards
The Poetry Center offers several awards each year to recognize distinguished poets.
Resources
In addition to our Reading Series and recorded Archives, we host a 7,000 volume poetry collection in our Reading Room, Humanities 512.
Donate
The Poetry Center couldn't do what we do without your financial support. Please join us!