Welcome to The Poetry Center
The Poetry Center organizes some 30 public readings, performances, and poetry-related talks each year, on the San Francisco State University campus and at other Bay Area venues, featuring poets and writers from across the literary spectrum. Our Reading Series is one of the longest consistently-running such programs in the country, with roots in the 1950s San Francisco Poetry Renaissance. Original audio and video recordings from seven decades are being migrated to online access at Poetry Center Digital Archive.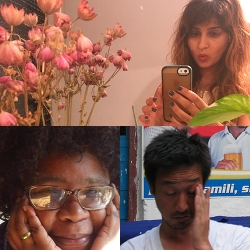 Gabrielle Daniels and Hung Q. Tu: Saturday APRIL 30, 4pm Pacific
Join us in person at Medicine for Nightmares in the Mission on 24th Street (or watch via live-stream) as we celebrate two new works from Oakland publisher Dogpark Collective, with readings by poets Gabrielle Daniels and Hung Q. Tu. [Note: Maryam Gunja is unable to attend.] Co-presented by The Poetry Center and Dogpark Collective.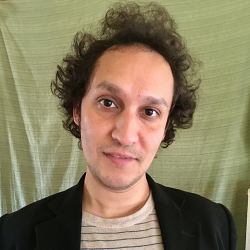 New Voice Series: featuring Raul Ruiz, with Zêdan Xelef, Alexis Angel Romero, Bianca White: Thursday MAY 5, 7pm Pacific
Join us in person at The Poetry Center (or watch via live-stream) for the second annual New Voice Series reading, featuring SF State alum Raul Ruiz, joined by Zêdan Xelef, presently in the MFA writing program, Alexiz Angel Romero, undergrad in Chemistry and Queer Ethnic Studies, and Bianca White, undergrad in Creative Writing and Liberal Studies—all poets selected by Poetry Center student staff.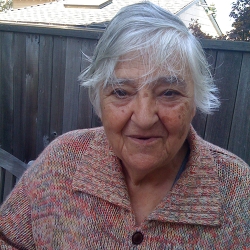 Etel Adnan, a Memorial Tribute: Saturday MAY 14, NOON Pacific
Join us in person (or watch via live-stream) for the Poetry Center's memorial tribute to our beloved friend and teacher, Etel Adnan. Participants include Zaina Alsous, David Buuck, Naz Cuguoğlu, Fady Joudah, Stefania Pandolfo, and Camille Roy. Presented in conjunction with the Tripwire Cross-Cultural Poetics Series. Photo by Geordie Martinez, 2008. Limited in-person audience. RSVP TO ATTEND IN PERSON
Poetry Center Digital Archive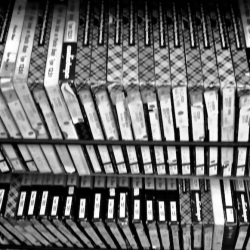 Poetry Center Digital Archive
The Poetry Center houses the American Poetry Archives, a historic collection of some 5,000 hours of original audio and video recordings documenting The Poetry Center Reading Series up to the present. Now available online:
Full Program Videos: 2014–present 
Video Highlight Clips + Livestream Programs at YouTube: 2015–present 
Join our Events and Follow Us
Awards
The Poetry Center offers several awards each year to recognize distinguished poets.
Resources
We offer many resources in addition to our own Poetry Digital Archive.
Support
The Poetry Center couldn't do it without the support of so many individuals.