Welcome to The Poetry Center
Mission Statement: The Poetry Center presents and documents the work of outstanding contemporary poets and writers, creating and preserving original new and historic audio and video recordings, while assuring public awareness of and access to live performances and archival resources. 
The Poetry Center organizes some 30 public readings, performances, and poetry-related talks each year, on the San Francisco State University campus and at other Bay Area venues, featuring poets and writers from across the literary spectrum. Our Reading Series is one of the longest consistently-running such programs in the country, with roots in the 1950s San Francisco Poetry Renaissance. New programs alongside historic recordings from seven decades are being migrated to online access at Poetry Center Digital Archive.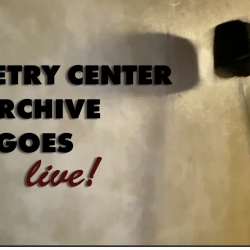 NEW: Poetry Center Archive Goes Live!
Historic video recordings (with downloadable audio) plus a few audio-original recordings, documenting the Poetry Center Reading Series. We'll post rare video from the 1970s and 1980s, thanks to digital transfers by BAVC, the Bay Area Video Coalition, and its Preservation Access Program. Newly-posted audio includes a rediscovered 1954 lecture by W. H. Auden and a repaired 1959 reading by Allen Ginsberg of his "Kaddish" and other poems — one of our most popular recordings. Check out the video highlight clips here!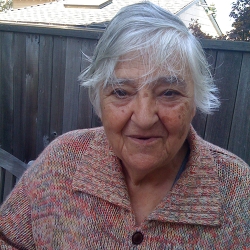 Etel Adnan, a Memorial Tribute: May 14, 2022
Watch the video of the Poetry Center's memorial tribute to our beloved friend and teacher, Etel Adnan. Participants include Zaina Alsous, David Buuck, Naz Cuguoğlu, Fady Joudah, Stefania Pandolfo, and Camille Roy. (Included in the program, thanks to Simone Fattal, is a long excerpt from Adnan's film "Motion.") Presented in conjunction with the Tripwire Cross-Cultural Poetics Series. Photo by Geordie Martinez, 2008.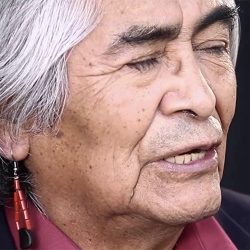 Simon J. Ortiz: two events, Thursday SEPT 15 and Saturday SEPT 17
We are honored and delighted to be presenting renowned indigenous poet Simon J. Ortiz, on a return visit to The Poetry Center (having first read his work here way back in 1975). Poet, fiction writer, essayist, and storyteller Simon Ortiz is a native of Acoma Pueblo and is the author of many books. He'll present a solo reading and talk with his audience, Thursday SEPT 15 at The Poetry Center, then be joined by Jennifer Elise Foerster that Saturday SEPT 17 at Medicine for Nightmares in San Francisco's Mission District.
Poetry Center Digital Archive
Years Presenting Poets & Their Works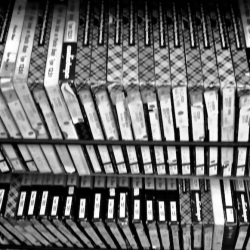 Poetry Center Digital Archive
The Poetry Center houses the American Poetry Archives, a historic collection of some 5,000 hours of original audio and video recordings documenting The Poetry Center Reading Series up to the present. Now available online:
Join our Events and Follow Us
Awards
The Poetry Center offers several awards each year to recognize distinguished poets.
Resources
We offer many resources in addition to our own Poetry Digital Archive.
Support
The Poetry Center couldn't do it without the support of so many individuals.