Welcome to The Poetry Center
The Poetry Center organizes and presents some 30 public readings, performances and poetry-related talks each year, on the San Francisco State University campus and at other Bay Area venues, featuring outstanding poets and writers from across the literary spectrum. The Poetry Center Reading Series, founded in 1954, is one of the longest-running such programs in the country, with roots in the 1950s San Francisco Poetry Renaissance. Original audio and video recordings are being migrated to online access at Poetry Center Digital Archive.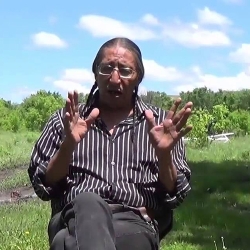 David Swallow Jr., Lakota Sun Dance Chief, Friday FEB 4
Join us online for a talk by and conversation with David Swallow Jr., Lakota medicine man and AIM activist, who was born and will be joining us from his home on Pine Ridge Reservation, South Dakota; with moderator Hafez Modirzadeh; co-presented by American Indian Studies, SF State. REGISTER TO ATTEND
Essential Voices: Poetry of Iran and Its Diaspora, Saturday FEB 12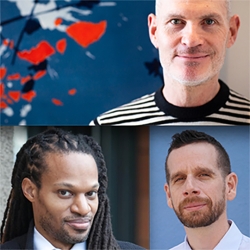 Prose at The Poetry Center: Matthew Clark Davison, Stacy Flood, Patrick Earl Ryan, Thursday FEB 24
Join us at The Poetry Center (or via live-stream) for this in-person reading and conversation with three friends and SF State alums; Davison, Flood, and Ryan will each be presenting their newly published fiction, and talking with each other and the audience. 
Poetry Center Digital Archive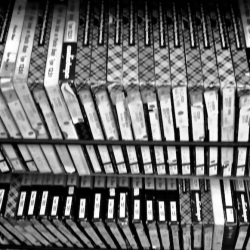 Poetry Center Digital Archive
The Poetry Center houses the American Poetry Archives, a historic collection of over 5,000 hours of original audio and video recordings documenting The Poetry Center Reading Series up to the present.
Historic Audio Recordings: 1954–1969 
Full Video Programs: 2014–present 
Video Highlight Clips: 2015–present 
Join our Events and Follow Us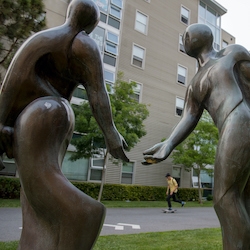 Awards
The Poetry Center offers several awards each year to recognize distinguished poets.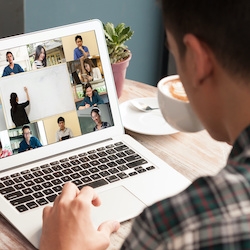 Resources
We offer many resources in addition to our own Poetry Digital Archive.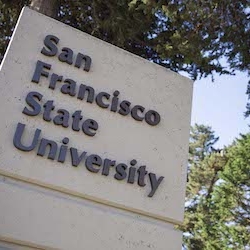 Support
The Poetry Center couldn't do it without the support of so many individuals.