Welcome to The Poetry Center
Mission Statement: The Poetry Center presents and documents the work of outstanding contemporary poets and writers, creating and preserving original new and historic audio and video recordings, while assuring public awareness of and access to live performances and archival resources. 
The Poetry Center organizes some 30 public readings, performances, and poetry-related talks each year, on the San Francisco State University campus and at other Bay Area venues, featuring poets and writers from across the literary spectrum. Our Reading Series is one of the longest consistently-running such programs in the country, with roots in the 1950s San Francisco Poetry Renaissance. New programs alongside historic recordings from seven decades are being migrated to online access at Poetry Center Digital Archive.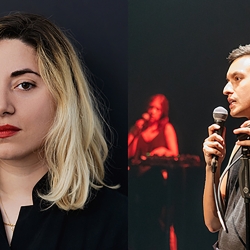 Poetry & Grief: Kyle Dacuyan and Mirene Arsanios, at Medicine for Nightmares
"and so much lost      you'd think / beauty had left a lesson": Poetry & Grief
Under a line by Ed Roberson, The Poetry Center co-presents with our friends Medicine for Nightmares this special program featuring two outstanding poets from New York City. Kyle Dacuyan and Mirene Arsanios will each read from their work and engage in conversation with one another and the audience. This is one of multiple Poetry Coalition programs across the country this Spring 2023 around our common theme, supported by a grant from Mellon Foundation to the Academy of American Poets in support of Poetry Coalition programs.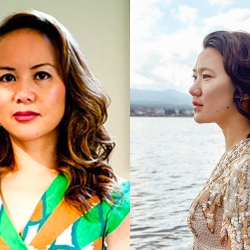 Diana Khoi Nguyen and Lan Duong, reading at the Global Museum
Poets Diana Kho Nguyen and Lan Duong each share their work, and engage in conversation with their audience, on this afternoon program at SF State's Global Museum site in the Fine Arts Building. Co-presented by The Poetry Center, DVAN: Diasporic Vietnamese Artists Network, and The Global Museum, in conjunction with the exhibition Textures of Remembrance: Vietnamese Artists and Writers Reflect on the Vietnamese Diaspora, gathering work exploring the date of April 30, 1975, marking the Fall/Liberation of Saigon. 
Phoebe Giannisi, introduced by and in conversation with Eleni Stecopoulos
The Poetry Center is honored to present outstanding poet, performer, and scholar Phoebe Giannisi, visiting from her home in Volos, Greece, as the Mazza Writer in Residence for Spring 2023. Giannisi's residency includes guest appearances in various classrooms at SF State, as well as two public events. The first of these will be a solo performance (in Greek and English) followed by a conversation with poet and scholar Eleni Stecopoulos. Please join us on this rare visit to California by one of the most outstanding contemporary Greek poet/performers at work today. 
Poetry Center Digital Archive
Years Presenting Poets & Their Works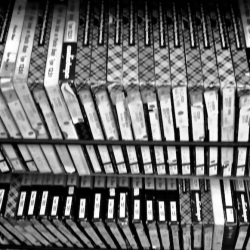 Poetry Center Digital Archive
The Poetry Center houses the American Poetry Archives, a historic collection of some 5,000 hours of original audio and video recordings documenting The Poetry Center Reading Series up to the present. Now available online:
Join our Events and Follow Us
Awards
The Poetry Center offers several awards each year to recognize distinguished poets.
Resources
We offer many resources in addition to our own Poetry Digital Archive.
Support
The Poetry Center couldn't do it without the support of so many individuals.