Welcome to The Poetry Center
Mission Statement: The Poetry Center presents and documents the work of outstanding contemporary poets and writers, creating and preserving original new and historic audio and video recordings, while assuring public awareness of and access to live performances and archival resources. 
The Poetry Center organizes some 30 public readings, performances, and poetry-related talks each year, on the San Francisco State University campus and at other Bay Area venues, featuring poets and writers from across the literary spectrum. Our Reading Series is one of the longest consistently-running such programs in the country, with roots in the 1950s San Francisco Poetry Renaissance. New program videos alongside historic recordings from seven decades are being migrated to online access at Poetry Center Digital Archive.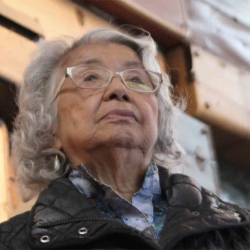 Mitsuye Yamada's 100th Birthday, a poets' reading and tribute, hosted by Brynn Saito and Brandon Shimoda
The Poetry Center is deeply honored to present a poets' reading and tribute to acclaimed poet, essayist, educator, feminist, and human rights activist, Mitsuye Yamada, to help mark her 100th birthday and the extending influence of her remarkable life and work. This online event is hosted by poets Brynn Saito and Brandon Shimoda and organized with the kind assistance of Hedi Yamada Mouchard. Participants at link below.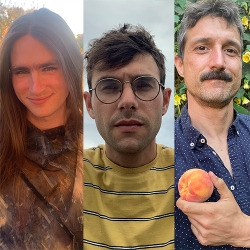 Eric Sneathen, Noah Ross, Violet Spurlock, reading and book party
A reading and book party featuring new work by three Bay Area poets and poetry organizers, generative presences on the local scene and beyond. We are pleased, together with our friends at ATA (Artists' Television Access), to host the dream lineup of Eric Sneathen, Noah Ross, and Violet Spurlock. This event marks the first public readings from anticipated new books by Sneathen (Don't Leave Me This Way, Nightboat Books) and Spurlock (In Lieu of Solutions, Futurepoem).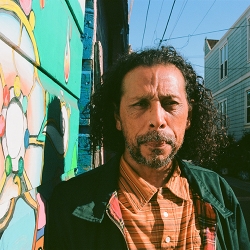 Mazza Writer in Residence Josiah Luis Alderete: OCT 2–6, 2023
The Poetry Center's 11th Mazza Writer in Residence is beloved poet and community organizer Josiah Luis Alderete. In addition to being a guest artist in classes across the SF State campus, Alderete presents his work in two public programs. For the first date, right here Thursday OCT 5 at 1:00 pm, he's with Mimi Tempestt, who's debuting her new book, the delicacy of embracing spirals. That same evening, Thursday OCT 5 at 7:00 pm, Alderete is at home base, with the deep Fresno poet scene well-represented by Sara Borjas and Aideed Medina, in the Mission at Medicine for Nightmares bookstore and galeria. 
Poetry Center Digital Archive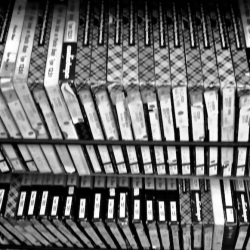 Poetry Center Digital Archive
The Poetry Center houses the American Poetry Archives, a historic collection of some 5,000 hours of original audio and video recordings documenting The Poetry Center Reading Series from 1954 to the present. Now available online:
Join our Events and Follow Us
Awards
The Poetry Center offers several awards each year to recognize distinguished poets.
Resources
In addition to our Reading Series and recorded Archives, we host a 7,000 volume poetry collection in our Reading Room, Humanities 512.
Donate
The Poetry Center couldn't do what we do without your financial support. Please join us!