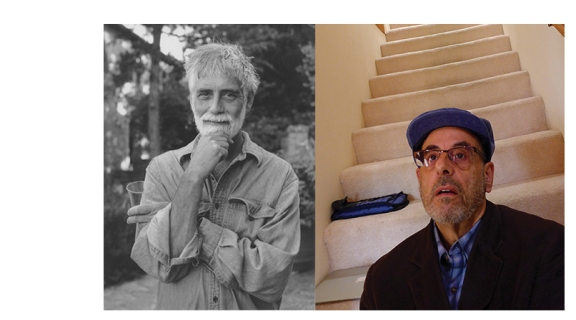 Tinker Greene and Norman Fischer, at The Green Arcade
Thursday, April 14
Event Time
07:00 p.m. - 08:30 p.m.
Cost
Free and open to the public
Location
The Green Arcade, 1680 Market Street, San Francisco
Contact Email
poetry@sfsu.edu
Overview
This program also available via live-stream and at the same link after the event.
Co-presented by The Poetry Center and The Green Arcade
Join us on Market Street in San Francisco (or via live-stream), where Gough, Haight, and Valencia all intersect, as we welcome Tinker Greene back to town on a visit from Chicago to celebrate his new book Blue Flame Ring: Collected Poems (Poltroon Press, 2022), along with Norman Fischer, whose Selected Poems 1980–2018 (Chax Press, 2022) is also new in the world this Spring. 
Please note: proof of vaccination and mask are required in order to attend in person.
Tinker Greene. Polymath of wilderness and city living. Fan and lover of all the arts, especially poetry. Lots of channeling through things. An empath totally open to receive and collaborate. He builds bridges, the kind Lew Welch would need to get across.
—Micah Ballard, on Blue Flame Ring
Tinker Greene grew up in Vermont, son of a magazine illustrator. He dropped out of college and moved to the Lower East Side of New York in the 1960s where he worked in publishing. In 1969 he took a poetry class with Bill Berkson at the New School. In the 1970s he moved back to Burlington to complete his degree at UVM and got involved in the poetry scene there. By 1980 he was in San Francisco, studying at the New College of California Poetics Program with Robert Duncan, Diane di Prima and Joanne Kyger as his teachers. He worked as a legal proofreader on the night shift at a big law firm in a San Francisco skyscraper, which at night was transformed into a congenial den of poets: Bob Grenier, Ben Friedlander and Anselm Hollo all worked there, looking for tiny typographical errors in screeds of legalese. In 1999 he began writing again after a decade absence. Blue Flame Ring collects all seven of Greene's self-published pamphlets into one volume and adds a section of uncollected work, some of which predates the first collection, At Bob's, and some of which was written after his move to Chicago in 2020. Photo by Patrick Reed.
The syntax alters in these mansions of thought. They were not built by monks in the 13th century but by a priest in the Zen tradition, in the United States, during a millennial shift....They are looking for a perfect way to say what they are looking at, but the world is like water without an image in it. In its calm appraisals, the poems begin to find figures of substance and resting places worth looking for, living for.
—Fanny Howe, on Norman Fischer's poetry
Norman Fischer is a poet, essayist, and Soto Zen Buddhist priest who has written and published steadily since the late 1970's. Recent poetry titles include Nature, There Was A Clattering As… , The Museum of Capitalism, and Selected Poems 1980-2013. His Experience: On Thinking, Writing, Language and Religion was published in the University of Alabama Press Poetics Series in 2016. His latest Buddhist title is When You Greet Me I Bow: Notes and Reflections from a Life in Zen. He lives in Muir Beach CA with his wife Kathie, also a Zen priest.
Upcoming Events
Saturday, September 23, 2023
Saturday, September 30, 2023
Thursday, October 05, 2023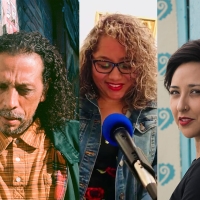 Thursday, October 05, 2023