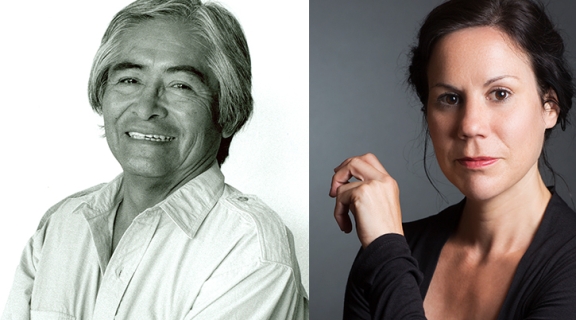 Simon J. Ortiz and Jennifer Elise Foerster, at Medicine for Nightmares
Saturday, September 17, 2022
Event Time
03:00 p.m. - 04:30 p.m. PT
Cost
Free and open to the public
Location
Medicine for Nightmares, 3036 24th Street, San Francisco
Contact Email
poetry@sfsu.edu
Overview
This program also available via live-stream and at the same link after the event.
 
Masks are required for those attending in person.
Co-presented by The Poetry Center and Medicine for Nightmares.
Simon J. Ortiz, poet, short fiction writer, essayist, storyteller, and a documentary filmwriter some years back. He, significantly, is an Indigenous voice since he is a tribal member of the Acoma Pueblo Nation in New Mexico. He used to teach at San Diego State University, Lewis & Clark College, University of New Mexico, University of Arizona summer school, Arizona State University where he was a Regents Professor of English and Indigenous Studies. He has also taught at University of Toronto, Colorado College, Navajo Community College, Sinte Gleska University. Now retired, he continues on as a poet, short fiction writer, authors essays from time to time, and does  readings of his poetry, short fiction, and oral Indigenous narratives. Presently, he is working on a memoir, a short fiction collection, a book of his essays, and an American Indigenous epic. His well-known books include Woven Stone, from Sand Creek, Beyond the Reach of Time and Change, Fightin': New & Collected Stories, The People Shall Continue, The Good Rainbow Road, and many more. His newest book, Light as Light, will come from the U. of Arizona Press in 2023.
Jennifer Elise Foerster is the author of three books of poetry, The Maybe Bird (The Song Cave, 2022), Bright Raft in the Afterweather (University of Arizona Press, 2018), and Leaving Tulsa (University of Arizona Press, 2013), and served as the Associate Editor of When the Light of the World Was Subdued, Our Songs Came Through: A Norton Anthology of Native Nations Poetry (Norton, 2020). Jennifer received her PhD in English and Literary Arts from the University of Denver, her MFA from the Vermont College of the Fine Arts, and is an alumna of the Institute of American Indian Arts (IAIA). She currently teaches for The Rainier Writing Workshop, the Institute of American Indian Arts Continuing Education Program, Orion Magazine, and other writing programs, while serving as the literary assistant to the 23rd U.S. Poet Laureate, Joy Harjo. Foerster grew up living internationally, is of European (German/Dutch) and Mvskoke descent, and is a member of the Muscogee (Creek) Nation of Oklahoma. She lives in San Francisco. jenniferfoerster.com
Tags
Upcoming Events
Saturday, December 09, 2023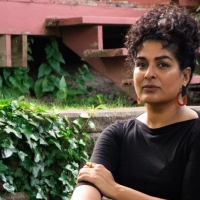 Saturday, December 09, 2023