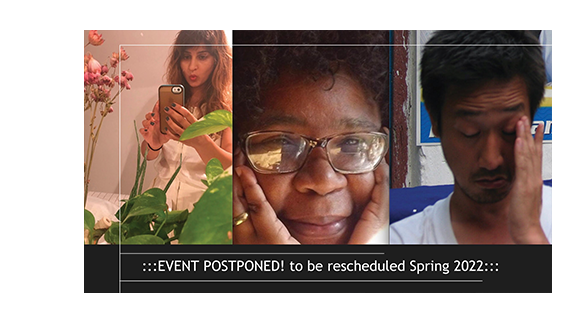 POSTPONED! Gabrielle Daniels, Maryam Gunja, and Hung Q. Tu, a celebration of new works from Dogpark Collective
Saturday, November 06
Event Time
12:00 p.m. - 06:00 p.m.
Location
Event postponed—to be rescheduled
Contact Email
poetry@sfsu.edu
Overview
NOTE: This event is postponed and will be rescheduled for Spring 2022. 
Supported by the National Endowment for the Arts
Cosponsored by The Poetry Center and Dogpark Collective
This in-person event is free and open to the public; the audience will be limited to half normal room capacity, and proof of vaccination and masks are required. Video of the event will be live-streamed to our YouTube channel. We welcome people with disabilities and want to do what we can to make the event accessible to you. Contact us in advance for reasonable accommodations. Media captioning will be available after the event on our YouTube channel.
Join us as we celebrate three new works from Oakland publisher Dogpark Collective, with readings by Gabrielle Daniels, Maryam Gunja, and Hung Q. Tu. Time and venue to be announced. 
Gabrielle Daniels was born in New Orleans in 1954 and moved to California at the age of seven. Her grandmother, the late Rev. Ruth Matthews Taylor, was a Spiritualist Minister. Daniels' essays, stories and poems have appeared in the print and online magazines Big Scream, Equinox: Writing for a New Culture, Kenyon Review, Love You Madly, Mango, Open Space, Poets Reading the News, Rigorous, San Jose Studies, Silver Birch Press, Sinister Wisdom, and Soup, and the anthologies This Bridge Called my Back: Writings by Radical Women of Color, edited by Cheríe Moraga and Gloria E. Anzaldúa, Sister Fire: Black Womanist Fiction and Poetry, edited by Charlotte Watson Sherman, Another Wilderness: New Outdoor Writing by Women, edited by Susan Fox Rogers, and Writers Who Love Too Much: New Narrative Writing 1977-1997, edited by Dodie Bellamy and Kevin Killian. Her reviews have appeared in the San Francisco Chronicle, American Book Review, Off Our Backs, and Women's Book Review. Gabrielle's book Something Else Again: Poetry and Prose, 1975-2019 will be republished for US distribution by Dogpark in Summer 2021. Photo credit Ron Kuka.
Maryam Gunja is a Muslim femme agitator and poet living in Los Angeles. Her writing preoccupations include India/Pak partition era diaspora, caste class struggle, and assorted domestic frivolity. She's been published in Patient O, Autostraddle, and other DIY zines. To pay rent, she dons a convincing PMC poker face to lead user research and product strategy for tech nonprofits. Maryam's book Right to Comfort is forthcoming from Dogpark in Fall 2021.
Hung Q. Tu lives in San Diego, California. He is the author of Verisimilitude and Structures of Feeling. The New Boma is forthcoming from Dogpark in Fall 2021.
Visit Dogpark Collective
Event contact: 
The Poetry Center
Event phone: 
415-338-2227
Event sponsor: 
The Poetry Center and Dogpark Collective
Upcoming Events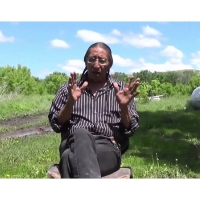 Friday, February 04, 2022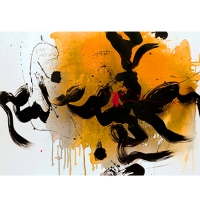 Saturday, February 12, 2022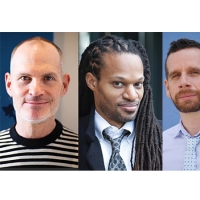 Thursday, February 24, 2022