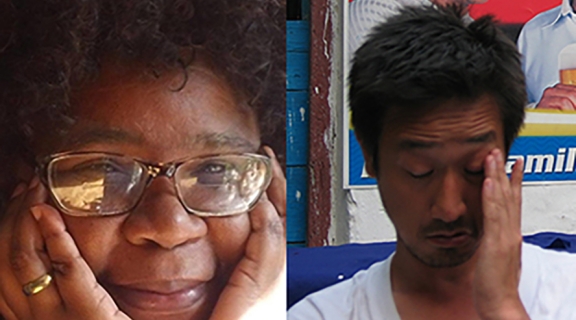 Gabrielle Daniels and Hung Q. Tu, a celebration of new works from Dogpark Collective
Saturday, April 30
Event Time
04:00 p.m. - 05:30 p.m.
Cost
Free and open to the public
Location
Medicine for Nightmares, 3036 24th Street, San Francisco
Contact Email
poetry@sfsu.edu
Overview
This program also available via live-stream and at the same link after the event.
Co-presented by The Poetry Center and Dogpark Collective
Join us in person (or via live-stream) at our friends' place in the Mission, Medicine for Nightmares, as we celebrate two new works from Oakland publisher Dogpark Collective, with readings by Gabrielle Daniels and Hung Q. Tu. 
Please note: proof of vaccination and mask are required in order to attend in person.
Gabrielle Daniels was born in New Orleans in 1954 and moved to California at the age of seven. Her grandmother, the late Rev. Ruth Matthews Taylor, was a Spiritualist Minister. Daniels' essays, stories and poems have appeared in the print and online magazines Big Scream, Equinox: Writing for a New Culture, Kenyon Review, Love You Madly, Mango, Open Space, Poets Reading the News, Rigorous, San Jose Studies, Silver Birch Press, Sinister Wisdom, and Soup, and the anthologies This Bridge Called my Back: Writings by Radical Women of Color, edited by Cheríe Moraga and Gloria E. Anzaldúa, Sister Fire: Black Womanist Fiction and Poetry, edited by Charlotte Watson Sherman, Another Wilderness: New Outdoor Writing by Women, edited by Susan Fox Rogers, and Writers Who Love Too Much: New Narrative Writing 1977-1997, edited by Dodie Bellamy and Kevin Killian. Her reviews have appeared in the San Francisco Chronicle, American Book Review, Off Our Backs, and Women's Book Review. Gabrielle's book Something Else Again: Poetry and Prose, 1975-2019 has been published in its US edition by Dogpark Collective. Photo credit Ron Kuka.
Hung Q. Tu lives in San Diego, California. He is the author of Verisimilitude (Atelos) and Structures of Feeling (Krupskaya). The New Boma is out now from Dogpark Collective. And do check out Hung Q. Tu in Conversation with Caleb Beckwith, of Dogpark Collective, at Small Press Traffic's latest Traffic Report. 
Hung Q. Tu's poems push the mind into a nest of steel rods all hitting the surface of an unknown shape at the same moment: political and quotidian, in language demotic and arcane they acutely render the beauty of scorn.
—Tom Raworth, on Structures of Feeling
Note: Maryam Gunja, also previously scheduled for this event, is unable to attend. 
Visit Dogpark Collective
Tags
Upcoming Events
Saturday, September 23, 2023
Saturday, September 30, 2023
Thursday, October 05, 2023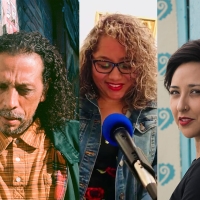 Thursday, October 05, 2023