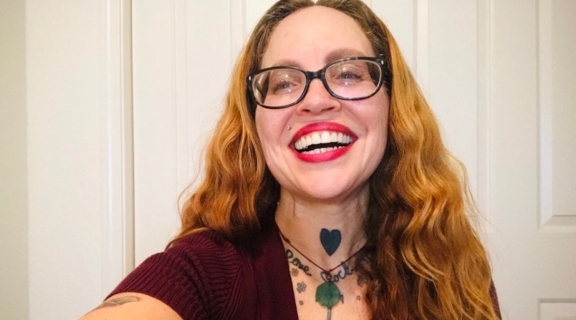 New Voice Series, featuring Meliza Bañales + others tba
Thursday, May 11
Event Time
07:00 p.m. - 08:30 p.m.
Cost
Free and open to the public
Location
The Poetry Center, Humanities 512, San Francisco State University
Contact Email
poetry@sfsu.edu
Overview
Mask requested for in-person attendance
Tune in to the video livestream
The Poetry Center presents the New Voice Series, in its third annual iteration. The series features a poet alum of SF State, in combination with a current SF State Creative Writing graduate student poet, and an undergraduate student poet at SF State, each reading their work and engaging in conversation. Participants in the series are selected by Poetry Center student staff. For this year's event, Meliza Bañales will appear as featured poet, along with others to be announced. Please join us!
Meliza Bañales (aka Missy Fuego) is an author, advocate, and adventurer. They are originally from Los Angeles, where she grew up the youngest of four children to a Mexican-American father and a Scottish-Dutch mother. She was a fixture in the Spoken-Word, Slam, & Queer artist communities of the SF Bay Area from 1996-2011, touring with Sister Spit and Body Heat. She competed on three national poetry slam teams (98, 99, & 02) and was Grand Slam Champion in 2002. Her short films have appeared at Frameline and Outfest, and she was the inaugural winner of the Jury Award at the Los Angeles Transgender Film Festival in 2011. They served as a Lecturer of Literature and Creative Writing at UC San Diego from 2015-2020. She was a 2016 Lambda Literary Finalist for Best LGBTQ Debut Fiction for their novel Life Is Wonderful, People Are Terrific. Their work has been anthologized in the United States, Canada, Mexico, and Europe since 1997 and has been featured on NPR, Encyclopedia Brittanica, Lodestar Quarterly, and The Washington Square Review. They received a BA with Honors in Literature from UC Santa Cruz in 2000 and an MA in English & an MFA in Poetry from San Francisco State University in 2003. Their new book, roōt for the underdog: poems, is out now on Dodsworth Books. They live in Los Angeles and Central Coast California.
Video, earlier programs in the series:
New Voice Series, featuring Raul Ruiz, with Zêdan Xelef, Alexiz Angel Romero, and Bianca White: May 5, 2022
New Voice Series, featuring Dan Lau, with Edward Gunawan, and Carlos Osoria: May 5, 2021
Upcoming Events
Saturday, April 08, 2023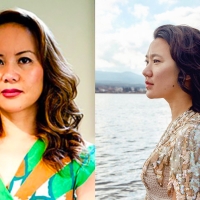 Thursday, April 13, 2023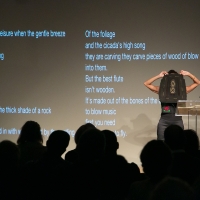 Thursday, April 20, 2023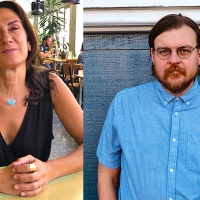 Saturday, April 22, 2023