Mazza Writer in Residence Ari Banias and Demian Dinéyazhi', at Beyond Binary
Thursday, October 06, 2022
Event Time
01:00 p.m. - 02:00 p.m. PT
Cost
Free and open to the public
Location
Fine Arts Gallery, 238 Fine Arts Bldg., San Francisco State University
Contact Email
gallery@sfsu.edu
Overview
This program also available via live-stream and at the same link after the event.
 
Masks are requested for those attending in person.
Co-presented by The Poetry Center and Fine Arts Gallery, SF State. 
In conjunction with the exhibition Beyond Binary, The Poetry Center's Mazza Writer in Residence for Fall 2022, poet Ari Banias, is joined by poet and artist (and contributor to the exhibition) Demian Dinéyazhi'. They'll each read from their poems and engage in conversation with the audience. The exhibition runs from September 17 through October 27, with this event being one of several public programs taking place in the space of the gallery amid the twenty contributing artists' works. More here.
Ari Banias is the author of A Symmetry (2021), winner of the 2021 Publishing Triangle Award for Trans & Gender Variant Literature, and Anybody (2016), both from W. W. Norton. Recent poems have appeared in bæst, Georgia Review, Hyperallergic, The Nation, The New Republic, Triple Canopy, Verse, Washington Square, and The Yale Review. He is the recipient of numerous fellowships and residencies including at Yaddo, Headlands Center for the Arts, MacDowell, the New York Foundation for the Arts, and the Fine Arts Work Center in Provincetown. Currently, Ari lives in Chicago. aribanias.com
Demian DinéYazhi ́ is a Portland-based Diné transdisciplinary artist, poet, and curator born to the clans Naasht'ézhí Tábąąhá (Zuni Clan Water's Edge) & Tódích'íí'nii (Bitter Water). Their practice is a regurgitation of purported Decolonial praxis informed by the over accumulation and exploitative supremacist nature of hetero-cis-gendered communities post colonization. DinéYazhi´'s praxis interrogates normative spaces by refusing to settle or perform for exploitative galleries and publishers that act as gatekeepers to the lethargic, toxic legacy of Western paradigms. They are a survivor of attempted european genocide, forced assimilation, manipulation, sexual and gender violence, capitalist sabotage, and hypermarginalization in a colonized country that refuses to center their politics and philosophies around the Indigenous Peoples whose Land they occupy and refuse to give back. They live and work in a post-post-apocalyptic world unafraid to fail. @heterogeneoushomosexual
Related event 
Tags
Upcoming Events
Saturday, December 09, 2023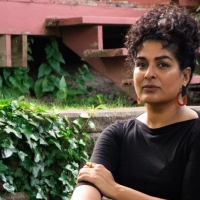 Saturday, December 09, 2023