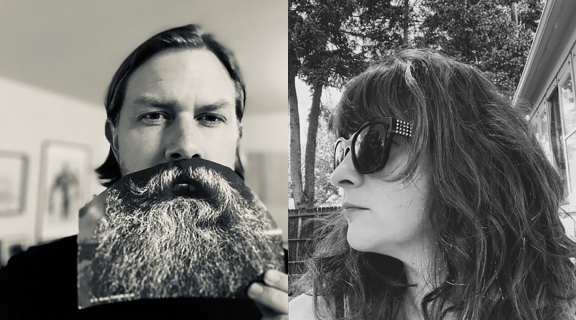 Julia Drescher and C.J. Martin, reading and in conversation
Thursday, October 26
Event Time
01:00 p.m. - 03:00 p.m.
Cost
Free and open to the public
Location
The Poetry Center, Humanities 512, San Francisco State University
Contact Email
poetry@sfsu.edu
Overview
The Poetry Center is delighted to welcome Julia Drescher and C.J. Martin to San Francisco. Based in Colorado, Drescher and Martin, with their poetry and related writings, distinctive publishing ventures — via their collaboratively-run press Further Other Book Works — and vocation, whether teaching, bookmaking, or diving into archival-related study, will be reading from their poetry and engaging in conversation with one another and their audience. 
This event is free and open to the public. 
VIDEO for this program will be posted after editing at Poetry Center Digital Archive.
Julia Drescher has one full-length poetry collection, OPEN EPIC, from Delete Press, as well as chapbooks from above/ground press, New Lights Press, & Ypolita. Her work has also appeared in periodicities, Entropy, The New New Corpse, Elderly, Aufgabe, Likestarlings & elsewhere. She lives in Colorado.
C.J. Martin teaches writing and publishing in Colorado. He also does Further Other Book Works with the poet Julia Drescher, which is where he published his most recent book, novelppl/practicebk. Other books and chapbooks came out from NewLights Press, Portable Press @ Yo-Yo Labs, Compline, Delete Press, and supersuperette (now defunct but they were totally dope). He's still on social media (IG @further_other_book_works).
Related event
(to be announced)
Upcoming Events
Saturday, September 23, 2023
Saturday, September 30, 2023
Thursday, October 05, 2023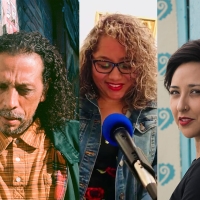 Thursday, October 05, 2023