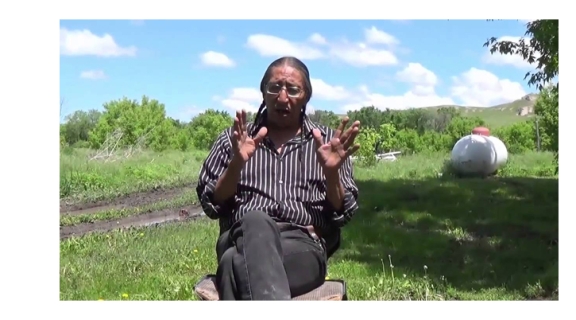 David Swallow Jr., Lakota Sun Dance Chief, a talk and conversation
Friday, February 04
Event Time
11:00 a.m. - 12:30 p.m.
Cost
Free and open to the public
Location
Remote access event
Contact Email
poetry@sfsu.edu
Overview
This program also available via live-stream and at the same link after the event.
Join us online for a late Friday morning (11:00 AM Pacific Time) talk by and conversation with David Swallow Jr., Lakota medicine man and AIM activist, who will be joining us from his home in the Porcupine District of the Pine Ridge Reservation, South Dakota. He'll be joined by Hafez Modirzadeh, as moderator.
Co-presented by American Indian Studies at SF State.
David Swallow Jr. is a Teton Lakota wicasa wakan ("holy man" or, as some would say, "medicine man") who was born and raised on the Pine Ridge Reservation in South Dakota. The Teton Lakota Nation is the band of Crazy Horse. Swallow was taught the ancient Lakota ways by his Grandparents and is recognized by his own people, both on and off the reservation, as a Spiritual Leader and Sundance intercessor. He travels to teach about the sacredness of Mother Earth and to bring about awareness of the situation of his people on the reservation, and is fluent in his language, history, and with the treaties made and broken with the U.S. government. In the Lakota way of living, ceremony and ritual is performed as a condition of living in a place.
Swallow's recordings from White Bear Records, Wocekiye Olowan: Lakota Spiritual Prayer Songs and Inipi Olowan: Lakota Sweat Lodge Songs (with Nila Helper) are recommended, available for purchase from Matoska Trading Company, Inc.
Hafez Modirzadeh is a musician, composer, and teacher of music and musical cultures, a frequent collaborator with the Poetry Center, and Professor of Music at SF State. Among his recent recordings is Facets, "saxophonist/composer Modirzadeh's latest radical entreaty against the cultural hegemony of the Western notion of equal temperament and his argument that musicians should be free to explore a variety of tonal possibilities, even on piano"—featuring Kris Davis, Tyshawn Sorey, and Craig Taborn on retuned pianos, available from Pi Recordings.
Tags
Upcoming Events
Saturday, September 23, 2023
Saturday, September 30, 2023
Thursday, October 05, 2023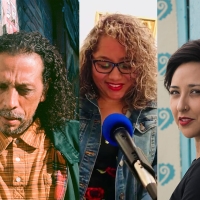 Thursday, October 05, 2023