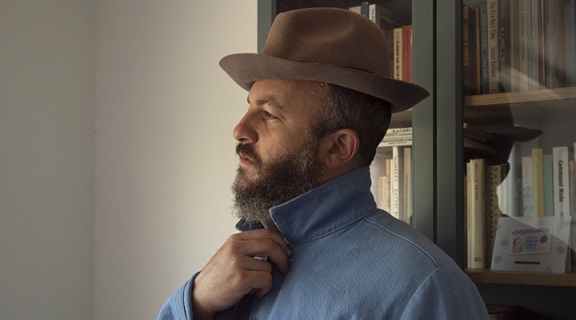 Ariel Resnikoff, The George Oppen Memorial Lecture
Saturday, November 12
Event Time
07:00 p.m. - 08:30 p.m.
Cost
Free and open to the public
Location
East Bay Media Center, 1939 Addison Street, Berkeley
Contact Email
poetry@sfsu.edu
Overview
This program also available via live-stream and at the same link after the event.
Masks are requested for those attending in person.
Join us, either in person or via live-stream video, for the 37th annual George Oppen Memorial Lecture, delivered this year by poet and scholar Ariel Resnikoff. The title of Resnikoff's talk — "Among the Heaps of Brick and Plaster Lies": Toward a Poetics of Translingual Refuse — comes from a line by Oppen's friend and contemporary Charles Reznikoff, in one of many poems he read at this 1974 occasion when Oppen introduced him for The Poetry Center: Charles Reznikoff: March 21, 1974. Resnikoff will also be reading his own poems on this visit, two nights earlier at the same location, together with poet 최 Lindsay | Lindsay Choi. The East Bay Media Center is a short walk west from the Downtown Berkeley BART station. 
The George Oppen Memorial Lecture is supported by the Dorothy A. Fowler Trust.
Ariel Resnikoff is a writer, translator, editor and educator. His most recent works include the poetry collection, Unnatural Bird Migrator (The Operating System, 2020), the chapbook, raisin in every bite (Furniture Press, 2022), and with Jerome Rothenberg, the translingual epistolary collaboration, A Paradise of Hearing (The Swan, 2021). His poetry and essays have been published widely and appear or are forthcoming in Boundary 2, Golden Handcuffs Review, The Brooklyn Rail, Dibur Journal, Caesura Magazine and Full Stop Quarterly. Ariel is a translator of Yiddish and Hebrew poetry and prose, and his own writing has been translated into and published in German, Russian, Spanish and French. He has taught poetry, translation, creative non-fiction and multilingual diaspora writing at the Center for Programs in Contemporary Writing (University of Pennsylvania), and at BINA: The Jewish Movement for Social Change. In 2019, he received his Ph.D. in Comparative Literature and Literary Theory from the University of Pennsylvania, and in 2020 he was selected as a Fulbright U.S. Scholar in Translingual Poetics.
Related event: 
최 Lindsay | Lindsay Choi and Ariel Resnikoff, at East Bay Media Center
George Oppen and Charles Reznikoff at The Poetry Center:
Charles Reznikoff and George Oppen: February 19, 1963
George Oppen: February 21, 1968
George Oppen: October 29, 1969
Robert Duncan and George Oppen: February 22, 1973
Charles Reznikoff: March 21, 1974
Recent Oppen Lectures: 
Chris Nealon, The George Oppen Memorial Lecture: December 11, 2021
Erica Hunt, The George Oppen Memorial Lecture: December 12, 2020
Tyrone Williams, The George Oppen Memorial Lecture: December 6, 2019
David Hobbs, The George Oppen Memorial Lecture: December 2, 2017
Frances Richard, The George Oppen Memorial Lecture: December 17, 2016
Roberto Tejada, The George Oppen Memorial Lecture: December 12, 2015
Tags
Upcoming Events
Saturday, September 23, 2023
Saturday, September 30, 2023
Thursday, October 05, 2023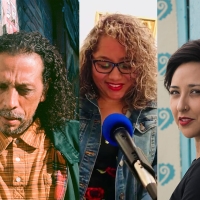 Thursday, October 05, 2023